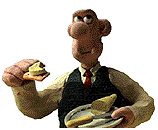 Kick-off show AUGUST 21, 1998 at the Poway Elks Lodge!

We hope to start around 7:30 pm!

Sorry kids... Agent 51 had to cancel cuz Erik (Airwick) is gonna be in the land 'o the Irish (Ireland)... we regret to say Second Class has cancelled also cuz Jay is gonna be outta town also... but there will be some equally as awesome replacement bands... so now its...

NOTICE, Best Buy, Split Second, UNiT, The Tigers, and a surprise guest band to be announced at a later time that will be playing!

Yea yea... I know I know... bands keep droppin' like flys or some shizz... due to some major miscommunication... but it's aight we hold no grudges against anyone not even ourselves! Just you wait thou kiddies... this show will be even more awesome then it originally was gonna be!!

This show benifits us sorta in a weird kinda way so show up and support your local scene! This is also some what of a birthday bash for me (Sanae) and some others who wish to remain nameless at this time so twice the fun! WOO HOO!!

Oh yea!! This show is absolutly 100% FREE!! No obligations hehe... so all the more reason for you to show up eh?!



Wanna see a flyer for the show?? =) FLYER




DIRECTIONS:



Poway Elks Lodge
13219 Poway Road

Somehow get yourself on to I-15 and exit on to Poway Road. Go east (just follow the road) for a really long time. It't on the right side of the road... next to the 501 Exchange and across the street from Rally's and Music Trader. Look real hard its a bit hard to spot! Just make sure you don't go too far down the road before you've realized you've passed it!